Automobile Trunk Motor Manufacturing Equipment Compatible with 15 Types of Model
---
HONEST has developed automobile trunk motor manufacturing equipment, the equipment is compatible with 15 types of products. Equipment beat is 4S/PCS, motor production equipment that can realize multiple automatic dispensing, oil dispensing, baking, cooling and other complex processes. The main processes includes: rotor section iron core winding, spot welding, winding inspection, ring inspection, positioning ring assembly, commutator copper sand sweeping, balance, copper sand inspection, balance knife-edge inspection, rotor performance comprehensive test, meson oiling, etc. Magnetic bottom section: big shell dispensing, dispensing state inspection, magnet assembly, cup installation, magnetizing, etc. The motor section's rotor plastic cover, motor assembly, motor sealing, motor pre-energization, magnetic coil welding, plug assembly, motor virtual position adjustment, motor operation, motor coding, motor beer tooth detection, motor virtual position detection and other processes composition.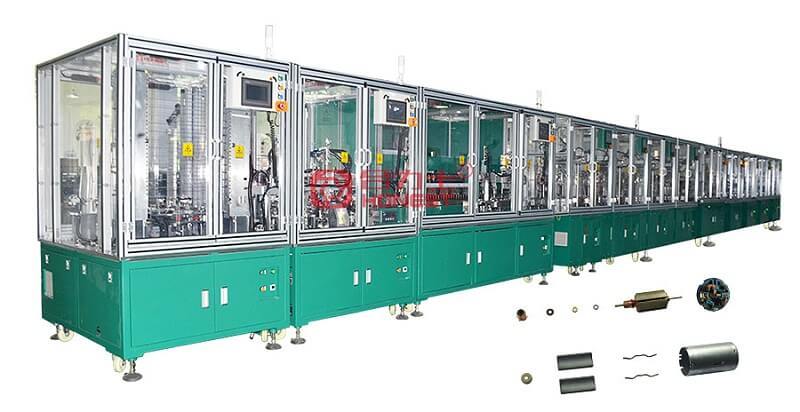 The advantages of automobile trunk motor automation equipment including:
1. The motor production line uses belts and fixtures to transfer materials, with fast running speed and complete functions.
2. Compatible with a variety of styles, just simply replace the fixture, you can quickly transfer money, reduce downtime, and achieve the customer's greatest production needs.
3. There are many inspection tools for the motor assembly line, which can realize the whole process control of the product quality, and improve the consistency and stability of the motor quality while further reducing the defect rate of the product.
4. The production beat of the equipment is less than 4S, the structure is simple, easy to maintain, and the equipment performance is stable, which can meet the large-scale long-term production.
5. Safety electronic devices such as electromagnetic locks and safety relays are used, and all parts of the equipment are treated with corresponding safety. Based on European safety standards, it focuses on protecting the safety of operators.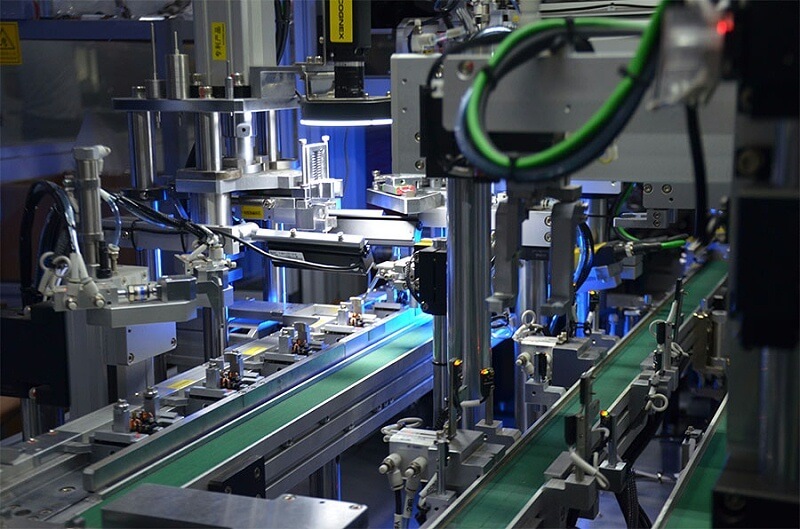 SHENZHEN HONEST MECHATRONIC EQUIPMENT CO., LTD is committed to the R&D and customization of motor production equipment. It has 14 years of R&D experience in the entire line. Our leader has 27 years of experience in the motor industry and has obtained more than 100 national patent certificates and more than 400 automatic motor production line successful cases. HONEST provides customers with customized motor manufacturing equipment solutions.