Cases
Customer Trust Is Our Driving Force
The Stator Winding Machine was Delivered to the Customer's Japanese Factory
---
The company is a multinational group company that develops and produces component systems for the automotive industry and is also a Fortune 500 company.
Cooperation Time: 1 Year
Industry: Automobile Parts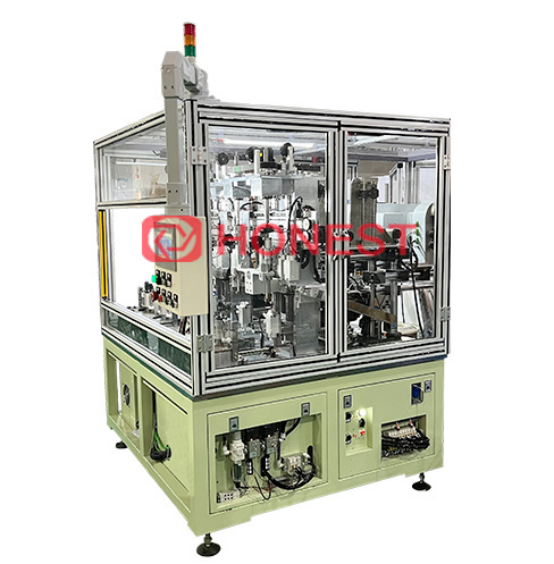 Equipment Advantages:
1. Servo motors are used to drive the front and back of the product, the needle tip up and down, the line rotation, the thread nozzle rotation, the upper scissors left and right, the upper scissors up and down, and the lower scissors back and forth, which meet the accuracy requirements and make the equipment more compatible.
2. Modular design. Double-station winding, the double-station can run at the same time or independently, and the fixture can be quickly replaced.
3. More convenient human-computer interaction. The winding action flow and parameters can be edited and set, and a maximum of 99 winding programs can be stored, which can be called with one key.
Equipment Parameters:
1. Scope of application: stator inner diameter≥φ30, stator outer diameter≤φ65; total stator height (including wire frame)≤70, slot width≥1.2mm, and slot width≥wire diameter*2+0.8mm.
2. Applicable wire diameter: Applicable wire diameter is φ0.1~φ0.8mm (need to replace different tensioner devices to achieve).
3. Winding method: single wire winding, internal stator winding, needle winding, automatic wire hanging, automatic bridge wire.
4. Thread tail processing: automatic cutting of thread head and tail.
5. Loading and unloading method: manual loading and unloading of the stator, automatic solutions can be provided.
6. Winding speed: 400r/min
7. Power supply: three-phase AC200V 50HZ
8. Air pressure: 0.45~0.65MPa
9. Power: 26.2KW
10. Appearance size: Size ≈1878(L)*2385(W)*2038(H)
11. Application field: DC brushless motor field