Products
Customized solutions for motor production lines
16-YEAR MATANLESS CRAFTSMANSHIP
Intelligent
Flexible
Digital
Networked
Step motor assembly machine
Step motor assembly machine, efficiency at 15s/pcs, can be compatible with two motor assembly, single machine changeover time within 10 minutes. The main process contains machine frame heat press-fit assembly, rotor bear assembly, sealing ring assembly, rotor into end cover, damping spring cover plate assembly and screw, speed tester assembly and screw, fan blade assembly, gearbox assembly and screw, running-in, test and marking, noise test, etc.
ONLINE CONSULTATION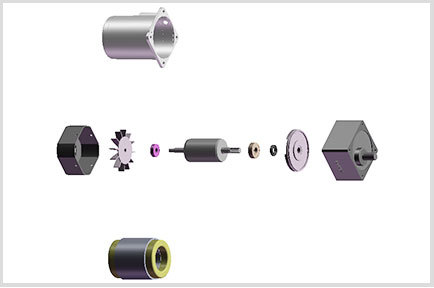 Split-graph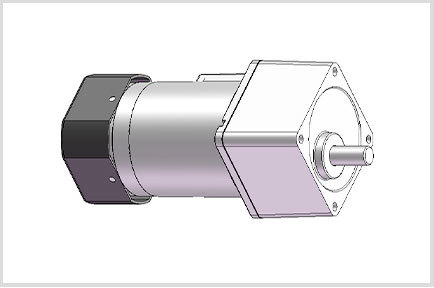 Finished-product-drawing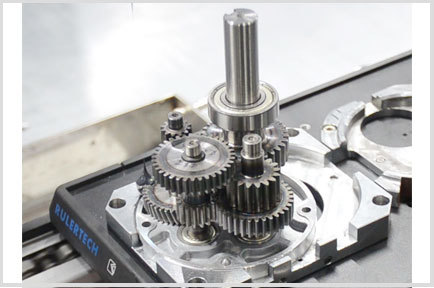 Local graph
01

Cylinder position reset precision : 0.02 mm

02

Servo module transfer repeat position precision: 0.03 mm

03

Fixture tray can be compatible with all product for two series, single machine changeover time within 10 minutes.

04

Motor run in station applies programmable power supply. Programmable switchable output power

05

Configured with dedicated Safety grating, security lock to protect the personal safety.

06

Configured with high precision sensor, visual inspection system, Leak-proof installation, less installation, wrong installation and quality inspection after installation.
Exchange time

The transformation of a single device does not exceed 10 minutes
Full-day time utilization

More than 90%
Air pressure

0.45MPa~0.65MPa
Voltage

AC three-phase 380V
Power

All line about 140 KW
Full-day time utilization

More than 90%
Physical dimension

22(L)*5.0(W)*1.8(H)m
Application area

Non-standard customized automation equipment