Products
Customized solutions for motor production lines
16-YEAR MATANLESS CRAFTSMANSHIP
Intelligent
Flexible
Digital
Networked
Hairpin Motor Wire Making Machine
This machine is applied in the production of hairpin motors for new energy vehicles. The equipment is highly automated and intelligent. It is equipped with MES system to realize the dynamic information display of production status, production scheduling, material distribution, process parameters (including pressure, displacement, performance parameters, appearance, etc.), statistical analysis of production quality data, equipment operation status and maintenance management, and factory information management of quality traceability system. The modular and flexible design makes the application of this device more flexible, with wide product compatibility, greatly reducing the production cost of the enterprise and improving its competitive advantage.
ONLINE CONSULTATION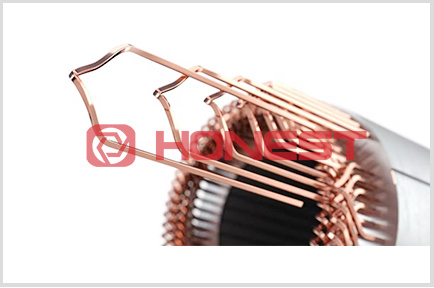 Split-graph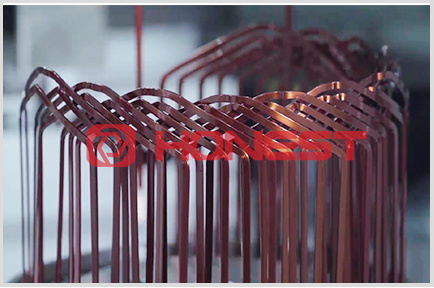 Finished-product-drawing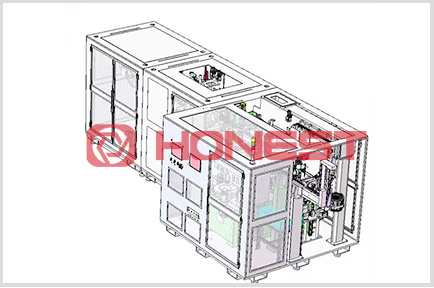 Local graph
01

2D folding+3D mold production line, with one production machine completing the production of all stator lines.

02

Online automatic and fast switching of 3D molds through mold library mode.

03

Prompt for feeding when the spool is out of material.

04

Hairpin conducts 100% online voltage resistance testing and automatically eliminates any defects.

05

Automatic identification of defective incoming wire identification and corresponding hair pin automatic removal.

06

Automatic wire insertion and assembly cup, automatically completing the production of the entire stator cup.
Efficiency

approximately 3 seconds/pcs
Compatibility

Can meet the production requirements for all wires of hairpin motors within 6 wires and 12 layers
Exchange time

One click automatic switching
Crop growth rate

≥ 90% of the entire line
Voltage

Main incoming three-phase AC 380V 50HZ, single machine AC 220V/380V 50HZ
Operating air pressure

0.45MPa~0.65MPa
Power

About 10KW of the entire machine
Control method

PLC+touch screen