Products
Customized solutions for motor production lines
16-YEAR MATANLESS CRAFTSMANSHIP
Intelligent
Flexible
Digital
Networked
Hairpin Motor Bird's Nest Press-fit Stator Machine
This machine is used in the field of flat copper wire motors. The equipment has a high degree of automation and intelligence, and it is equipped with MES system to realize dynamic information display of production status, detection data report analysis, etc.The modular and flexible design makes the application of this solution more flexible and has a wide range of product compatibility, which greatly reduces the cost of production change of the enterprise and improves the competitive advantage of the enterprise.
ONLINE CONSULTATION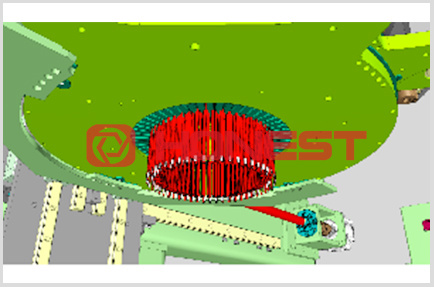 Split-graph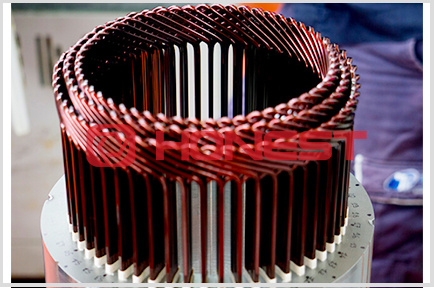 Finished-product-drawing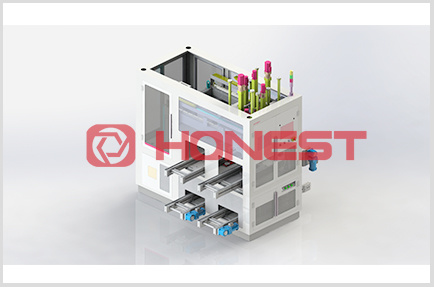 Local graph
01

Equipped with high-precision sensors, pressure parameter detection system, etc.

02

Prevent leakage, less installation, and wrong installation.

03

Through reasonable logic program design, the continuity and stability of the equipment in the production process are ensured.

04

The equipment control system is mainly composed of Human Machine Interface (touch screen).

05

Maximize copper wire savings.

06

Stable equipment operation, less maintenance, high cost performance.
Utilization rate

the whole line ≥ 90%
Voltage

total incoming line three-phase AC 380V 50HZ single machine AC 220V/380V 50HZ
Air pressure

0.45MPa~0.65MPa
Power

The whole machine is about 8KW
Only need a few people

unmanned