Products
Customized solutions for motor production lines
16-YEAR MATANLESS CRAFTSMANSHIP
Intelligent
Flexible
Digital
Networked
Hairpin Motor Wire Flaring Machine
This equipment is used in the field of hairpin motors. The equipment is connected with the front and rear machine heads by means of pallet transportation + conveying line, which mainly completes the automatic transfer of the stator to flaring position, the automatic paper protection of the paper protection needle, and automatic flaring. The equipment is highly automated and intelligent. The modular and flexible design makes the application of this device more flexible, with wide product compatibility, greatly reducing the production cost of the enterprise and improving its competitive advantage.
ONLINE CONSULTATION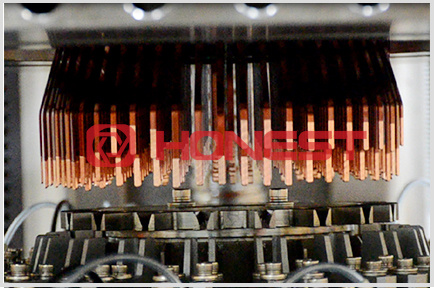 Split-graph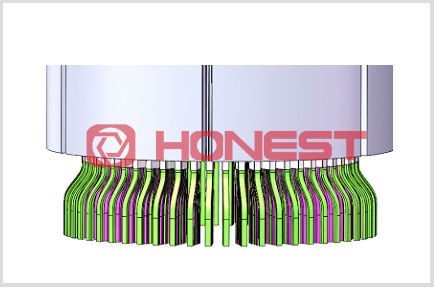 Finished-product-drawing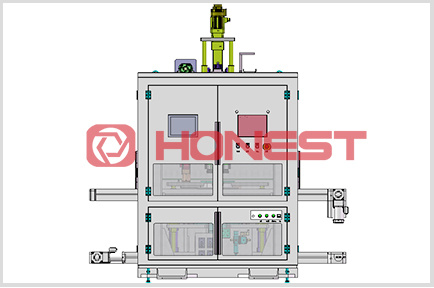 Local graph
01

Multi-station flaring configuration, high versatility.

02

Precise flaring: Servo flaring + precision hollow slot change provides flaring accuracy and rotation accuracy.

03

The servo control of the upper and lower layers of paper protection needle discs effectively protects the position accuracy of insulating paper and copper wires.

04

Through reasonable logic program design, the continuity and stability of the equipment in the production process are ensured.

05

The equipment control system is mainly composed of Human Machine interfaces.

06

Stable equipment operation, less maintenance, high cost performance.
Efficiency

Less than 90 S/PCS
Compatible products

Outer diameter 180-220, stack thickness 80-160
Voltage

Total incoming line three-phase AC 380V 50HZ single machine AC 220V/380V 50HZ.
Air pressure

0.45MPa~0.65MPa
Automaticity

Fully automatic