Products
Customized solutions for motor production lines
16-YEAR MATANLESS CRAFTSMANSHIP
Intelligent
Flexible
Digital
Networked
New energy vehicles rotor assembly equipment
The equipment is used for the assembly of four rotors of air conditioner compressor of new energy vehicles. The assembly process includes rivet length detection, rivet assembly,installing upper counterweight disc, upper anti-damage plate assembly, iron core assembly, magnetic steel assembly,installing bottom counterweight disc, rivet flanging diameter detection, crankshaft pressing, crank pin pressing NG removal, 4-axis robot arms discharging, etc.
ONLINE CONSULTATION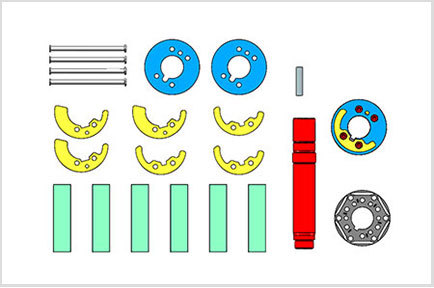 Split graph
Finished product drawing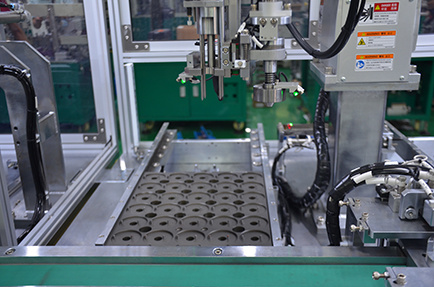 Local graph
01

MES manufacturing execution system is adopted for the equipment to provide data management, production process control, data integration and decomposition and other management modules for the enterprise

02

The electrical system adopts OMRON PLC, which can be fully automatic, semi-automatic and manual operation

03

Quickily change mould and one switch to change production type

04

Panasonic servo motor, baoyiwei servo press, Yamaha mechanical arms, SMC pneumatic and other hardwares are selected as standard parts

05

High positioning accuracy and flexibility

06

High precision, good rigidity, vibration resistance and long service life.
Production efficiency

120 PCS / hour
Loading mode

Fed by trolley, vibrating plate and spring clip
Unloading mode

Place the product sequentially
Gas pressure

0.4 ~ 0.6MPa