Products
Customized solutions for motor production lines
16-YEAR MATANLESS CRAFTSMANSHIP
Intelligent
Flexible
Digital
Networked
Double-forks Rotor Assembly Line
This double-forks rotor production line is 3or 4 times more efficient than others on the market today. Fully automatic loading and unloading, only one person is required to operate. the equipment is compact,has a smaller footprint and uses the space reasonably. it consists of core loading, winding, spot welding, polishing, inspection, unloading and other processes
ONLINE CONSULTATION
Split-graph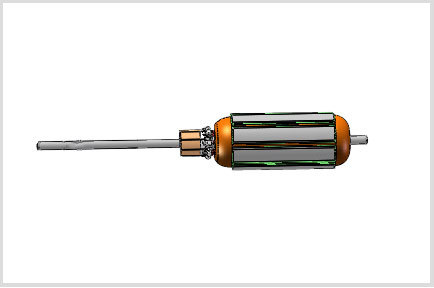 Finished-product-drawing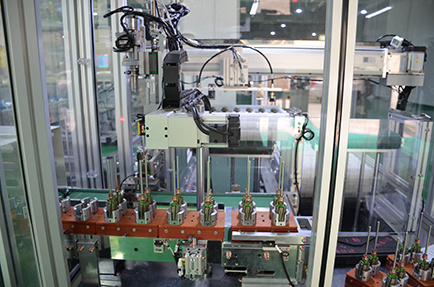 Local graph
01

4-station forks wind and 4 stations load and unload material. At the same time, automatically handle wire head and tail quickly.Don't waste copper wire. Defect rate is under 5%.

02

Different process equipment could be added to rotor assembly phase.

03

Could trace the finished rotor to the corresponding head and fork to and mark

04

Spot welding uses single spot welding way. Monitor pressure. Electrode life measurement can be set.

05

The armature air-cooled mechanism could reduces the welding temperature to normal temperature quickly and smoothly.

06

The armature tester can be specified by the customer.After turning, the height gap between each commutator piece is equal to or less than 0.005mm.
Production efficiency

8s/pcs
Scope of application

Customizable
Loading mode

The mechanical arm clips the rotor from the positioning plate and loads it.
Unloading mode

Transported by Belt