Products
Customized solutions for motor production lines
16-YEAR MATANLESS CRAFTSMANSHIP
Intelligent
Flexible
Digital
Networked
Automobile gearbox gear motor assembly line
This motor assembly line is used in the production of automobile gearbox gear motors. The main processes include: stator winding, copper sheet pressing, stator performance testing, shell coating, stator pressing bearing, permanent magnet installation, rotor injection molding, magnetization, assembly Circlip, pressure bearing, wiring bridge bracket bearing hole coated with grease, O-ring coated with grease and, installation of wave gasket, press-fit shaft head magnet, installation of PCB board, hot-melt fixed column, airtightness testing and so on.
ONLINE CONSULTATION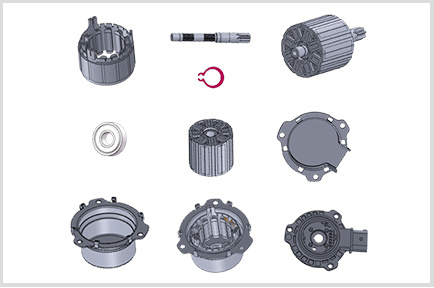 Split-graph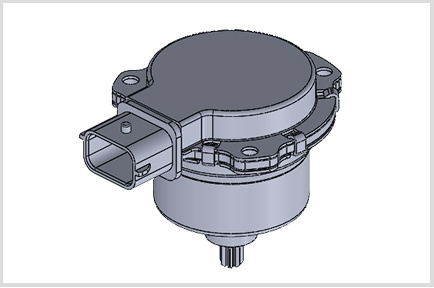 Finished-product-drawing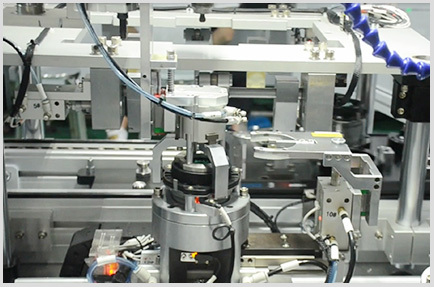 Local graph
01

The manipulator handling module is responsible for the in and out of materials, with strong compatibility, low failure rate and high grasping accuracy

02

Double-speed chain transmission, accurate and stable conveying speed, can ensure precise synchronization

03

Beautiful structure, low practical noise; multi-function, high degree of automation

04

Assembly line tray coding design, system automatic equipment tray coding, realize product traceability

05

Conveying is made of special aluminum profile, easy to install

06

The winding machine is three-pin winding, precise winding, precise processing of trimming and clamping, and the hook mechanism completes the perfect fit of the transition line
The scope of application

Automobile brushless motor
Loading mode

Manually swing the tray and load the material, the robot automatically grabs it, and the double-speed chain transfer between the equipment.
Unloading mode

The manipulator grabs into the double-speed chain tray, and the finished product is manually unloaded
Production efficiency

CT≤36S/PCS
Gas pressure

0.45-0.65MPa
Power supply

AC 220V/380V 50HZ
Frame size

The whole line is about 27 meters long, 6.3 meters wide and 1.8 meters high