Products
Customized solutions for motor production lines
16-YEAR MATANLESS CRAFTSMANSHIP
Intelligent
Flexible
Digital
Networked
Stator Block Winding Equipment
The stator block winding equipment is used in the field of brushless DC motors (electronic water pump motors). It mainly completes the winding of the stator core of the brushless motor. It has a wide range of compatibility and can be customized for customers according to customer process requirements. This equipment adopts X, Y, Z three-axis servo linkage and horizontal winding method for winding, supplemented by unique structural design and rigorous logical sequence, to realize automatic loading and unloading, winding, wiring, stripping and trimming.
ONLINE CONSULTATION
Split-graph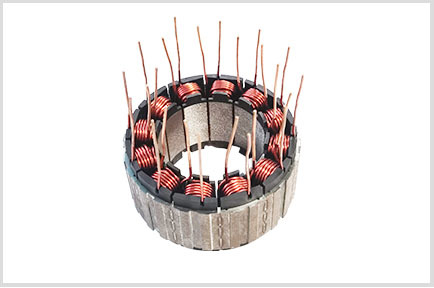 Finished-product-drawing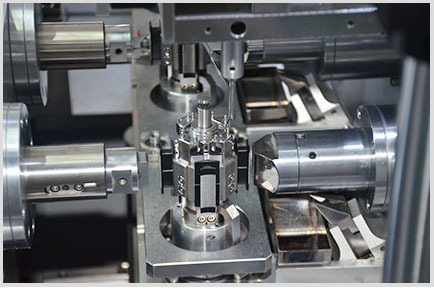 Local graph
01

Adopting double gripping jaw design, switch loading and unloading methods for loading and unloading.

02

Save the time of loading and unloading and improve the production efficiency of the equipment.

03

Six-station winding, automatic winding, arranging, peeling paint and trimming, no waste wire is generated during the winding process.

04

X, Y, Z three-axis servo linkage winding, wiring stroke, paint stripping length.

05

Parameters such as the number of pauses can be adjusted to facilitate the control of the line posture.

06

Meet the requirements of different winding processes.
Production efficiency

12S per PCS
Applicable wire diameter

1mm-1.5mm
Winding speed

600r/min, related to product size and wire diameter, the specific speed should be set according to the product.
Scope of application

Outer diameter 60mm-100mm, stacking thickness 15mm-50mm
Winding method

Flat-wound winding, X, Y, Z three-axis servo linkage winding
Voltage

Three-phase AC 380V 50HZ
Size

1800(L)*2779(W)*2053(H)mm