Products
Customized solutions for motor production lines
16-YEAR MATANLESS CRAFTSMANSHIP
Intelligent
Flexible
Digital
Networked
Vehicle air pump brushless motor stator production line
The brushless motor stator production line is applied in vehicle air pump motor area. The process is composed of stator assembly, motor assembly. Provide customers with a one-stop solution from stator to finished motor. The process contains iron core loading, winding, iron core round, stator handling, stator laser marking, laser fusing, cool down, busbar assemble to the stator, assembly effect inspection, etc.
ONLINE CONSULTATION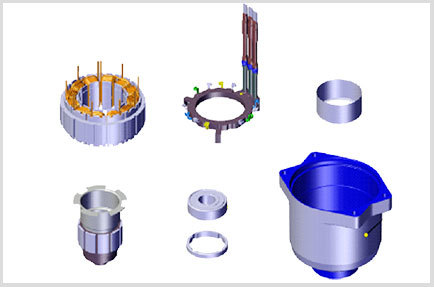 Split-graph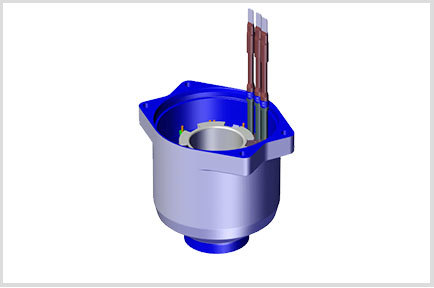 Finished-product-drawing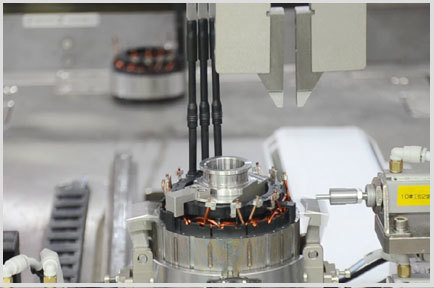 Local graph
01

Modular and flexible design makes the structure simple and beautiful

02

The entire line uses smart cameras to replace manual inspections

03

Adopt production line data traceability system

04

Production data query can be performed by scanning the barcode of the product

05

The equipment is equipped with special safety gratings, safety door locks, etc. for personal safety protection

06

The equipment control system is mainly composed of man-machine interface, programmable controller PLC, industrial computer, etc.
Voltage

Three-phase AC 380V 50HZ
Air pressure

0.45-0.60MPa
Physical dimension

300000(L)*3000 (W)*1700 (H)mm
Utilization rate

Whole line ≥ 90%
Scope of application

Vehicle air pump motor