Products
Customized solutions for motor production lines
16-YEAR MATANLESS CRAFTSMANSHIP
Intelligent
Flexible
Digital
Networked
High precise stator winding machine
It is equipped with fork flyer winding part and double station design. The machine structure is compact and small in size, has a fast running speed, is suitable for a wide range of wire diameters, neatly arranged without damage. The equipment process includes: feeding, hanging, winding, arranging, pulling, trimming, discharging, etc.
ONLINE CONSULTATION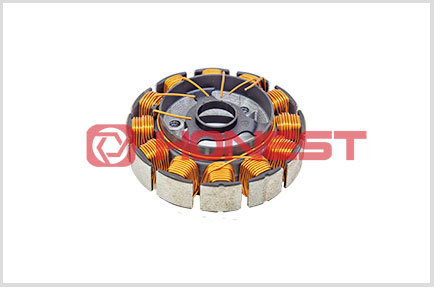 Split-graph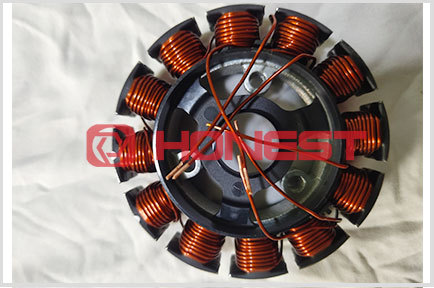 Finished-product-drawing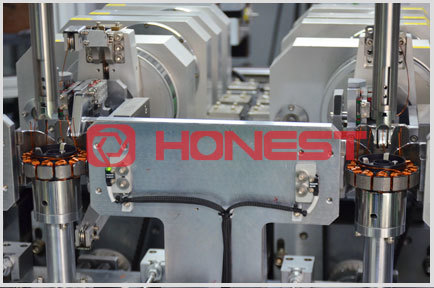 Local graph
01

Double-station winding, improving efficiency

02

Realize precise wiring, zero wire damage, and can reserve wire head and wire tail

03

Adopt flexible and modular design, clean appearance, flexible structure, and wider compatibility range

04

The end of the wire can be inserted into the slot of the insulating frame and can be straightened, trimmed automatically.

05

The upper and lower wire arranging can act independently to meet different cable requirements and are more suitable for product diversification.

06

Double station design can reach left and right act independently and it also can run together. It is convient to maintanin.
Voltage

Three-phase AC 220V
Air pressure

0.40-0.60MPa
Physical dimension

1446(L)*1072(W)*1500(H)mm
Compatible product

The outer diameter of the stator can be between 40-140mm