Products
Customized solutions for motor production lines
16-YEAR MATANLESS CRAFTSMANSHIP
Intelligent
Flexible
Digital
Networked
Wheel hub motor block stator winding machine
Flat wire hub motor block stator winding machine is wound by the folded wire module and iron core servo differential compensation, automatic winding and trimming, optional paint stripping function, automatic wire pair interface is reserved for the single machine, and can be grafted to flat wires later Wheel hub motor stator assembly automatic line. The equipment process includes block stator core assembly into jig → block stator winding → finished product blanking.
ONLINE CONSULTATION
Split-graph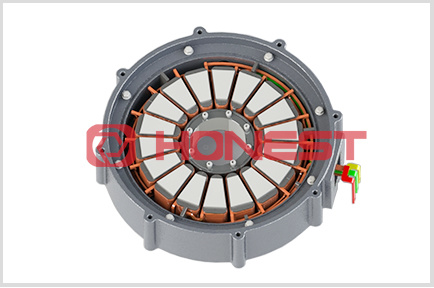 Finished-product-drawing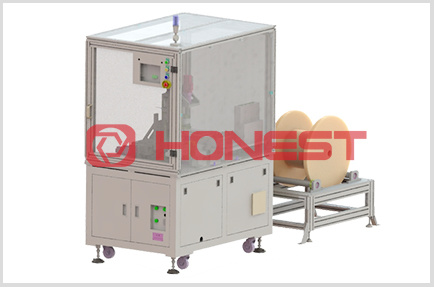 Local graph
01

Configure high-precision sensors.

02

The equipment prompts various misoperations and bad states in real-time.

03

Every part of the manual assembly is equipped with a leak detection and error proofing machine.

04

The equipment is ergonomically designed and easy to operate.

05

Use technological means to reduce or avoid the phenomenon of wrong installation, missing installation, reverse installation, etc.

06

Compared with the conventional winding method, the fit of the corner arc is better, and the copper wire at the corner and the arc of the skeleton can be perfectly fitted, without bulging.
Voltage

AC380V/AC220V 50HZ
Control method

Man-machine interface, programmable logic controller PLC, communication module
Physical dimension

1.3(L)*W2.0(W)*1.8(H)m
Application field

hub motor