In the Electric Mobility Era, What Are the Motors Used in Cars?
---
With the support of national policies and market promotion, sales of new energy vehicles continue to increase, and new energy and driverless technologies will be widely used in the future. Motors are used in many places in new energy vehicles, such as starter motor, electric oil pump motor, electric servo brake motor, cooling fan motor, electric power steering motor, etc.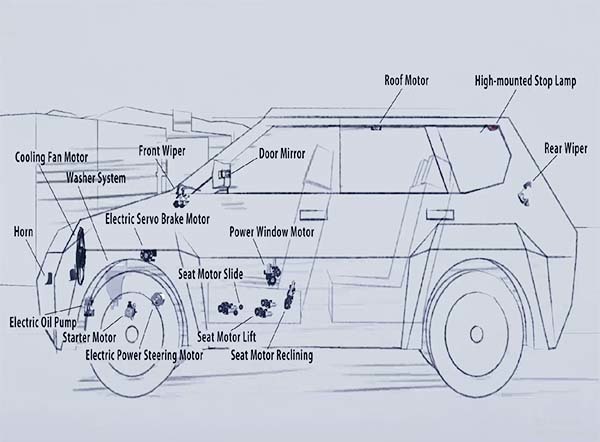 The new energy vehicle market continues to expand and the demand for motors continues to increase. Traditional manual motor production line no longer meet the demand for motors on the market. The process requirements for motors are becoming more and more stringent. Choosing an automated motor assembly line can meet these needs.
Honest Automation has successfully completed the automobile motor assembly production line including water pump motor, wiper motor, ABS pump motor, starter motor, fan motor, window switch motor, and new energy vehicle hairpin motor production line. The key parts are all independently processed by precision equipment, and the standard parts are all of the world's top brands. Intelligent functions include lifespan management of key parts and components, face recognition, real-time traceability, upload, and distribution of production data, and docking with the MES system.
Honest Automation focuses on the R&D and customization of motor automation production lines. There are more than 400 complete line cases. The production line is compatible with a variety of motors. The motors produced can maintain high efficiency when applied to new energy vehicles.
The full-automatic motor production line only needs 1 or 2 people to operate, which improves product efficiency, and the yield rate has reached more than 99%, providing customers with professional motor intelligent equipment solutions.