New energy vehicle drive motor assembly line
---
Honest hairpin motor automatic production line is applied in new energy vehicle motor, generator and other area.
The standard parts used in the whole line are all famous international brands, the servo motor is controlled by bus, and the key parts are processed by precision equipment.
This production line can achieve fully automatic production of three-line six-layer, four-line eight-layer,five-line ten-layer.
Intelligent function:The key components in the production line are independently processed by precision equipment. lifetime management of key components, face recognition, real-time traceability of production data, upload and distribution, and interfacing with MES system.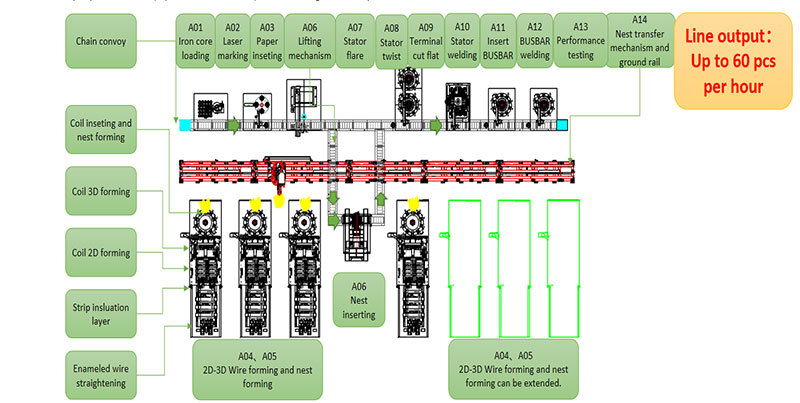 Technological process: Iron core loading,Laser marking, Paper inserting, Enameled wire straightening, Remove insluation layer, Coil 2D forming, Coil 3D forming, Wire forming and nest forming, Nest inserting
, Flare twist, Line cutting and welding, Into BUSBAR and Lead wire welding, Performance testing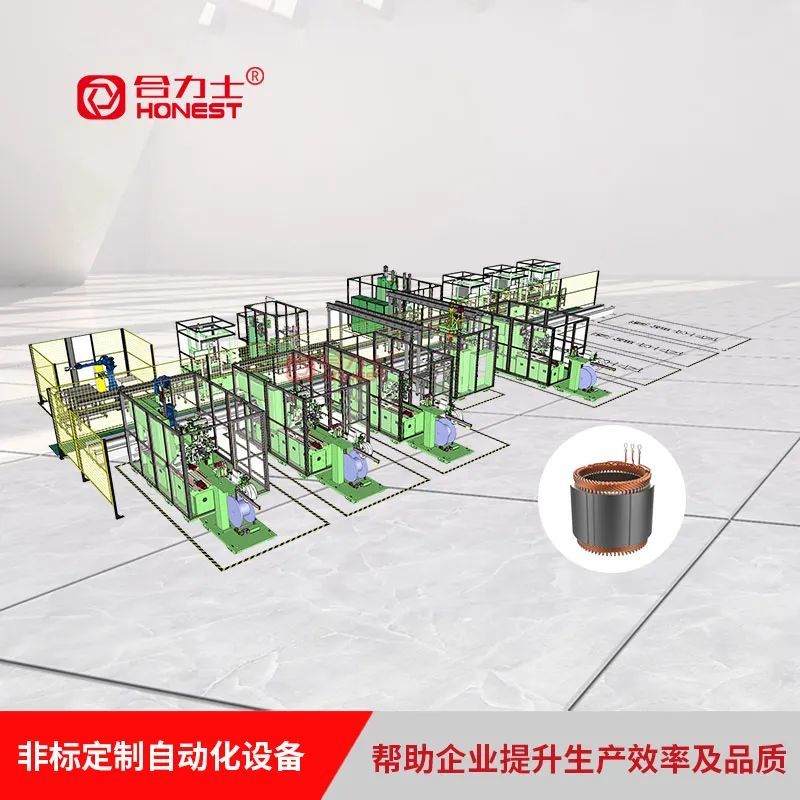 About the paper, the control method of the equipment adopts high-speed and high-reliability bus servo. The insulating paper can be reliably formed and inserted into the stator core. The insertion and cutting length of the insulating paper is stable, the appearance is neat, and the voltage resistance and insulation of the motor can be well guaranteed.
Versatile wire making machine - Adopt digital control line, strong compatibility
Strip insulation:Apply mechanical processing to strip insulation layer with high efficiency.
Coil 2D forming :It is formed by mature spring machine technology, which has good versatile and little damage to the copper wire lacquer during the forming process.
Coil 3D forming :Die stamping is adopted, the forming speed is fast and the size is stable.。
Coil insert mould automatically to make nest.
Coil layers can be made up to 12 layers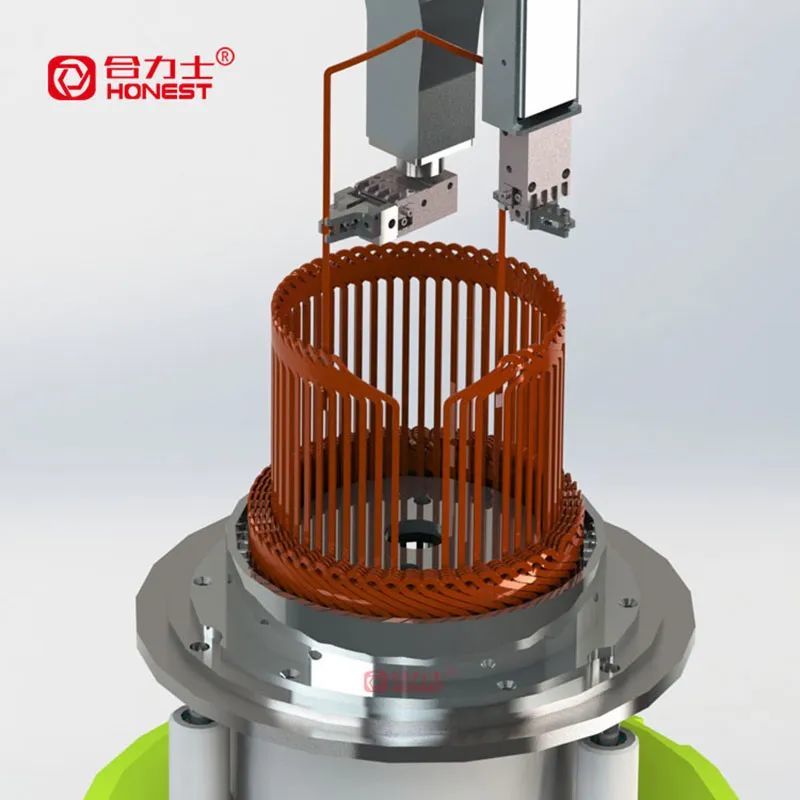 Honest is new energy drive motor stator automatic assembly equipment supplier, located in the Honest Industrial Park, it covers an area of 16,000 square meters, and has over 450 employees and more than 150 senior engineers. It also boasts 10000 square meters of modern assembly workshop which is capable to assemble 40 automatic production lines at the same time. The main equipment are used in generator, BSG motor, new energy drive motor and other area. New energy drive motor also named flat wire motor stator assembly equipment and hairpin stator assembly equipment.