Vehicle motor production line manufacturer
---
Honest, vehicle motor assembly line manufacturer, provide the one stop solution to customer from core to finished product. The process of non-standard contains rotor parts, cover parts, magnet parts, motor assembly parts and vehicle gearbox part assembly,etc.
Equipments have high efficiency with good stabilization. During the process period it will be monitored. It contains the cylinder position inspection. Material direction, exsitence, in position monitor. Press value monitor, furnace heating temperture value monitor, magnet depth inspection, flux inspection, armature appearance and performance inspection, spot welding monitoring, motor virtual position and other inspections to ensure motor quality problems.
Various testing equipment can also be installed according to the customer's requirements for the quality of the motor. At the same time, while the equipment greatly increases the output, in order to reduce the number of operators and the work intensity of the operators, AGV trolleys can be configured to realize automatic material handling. In addition to the shortage of material and full material, realize unmanned production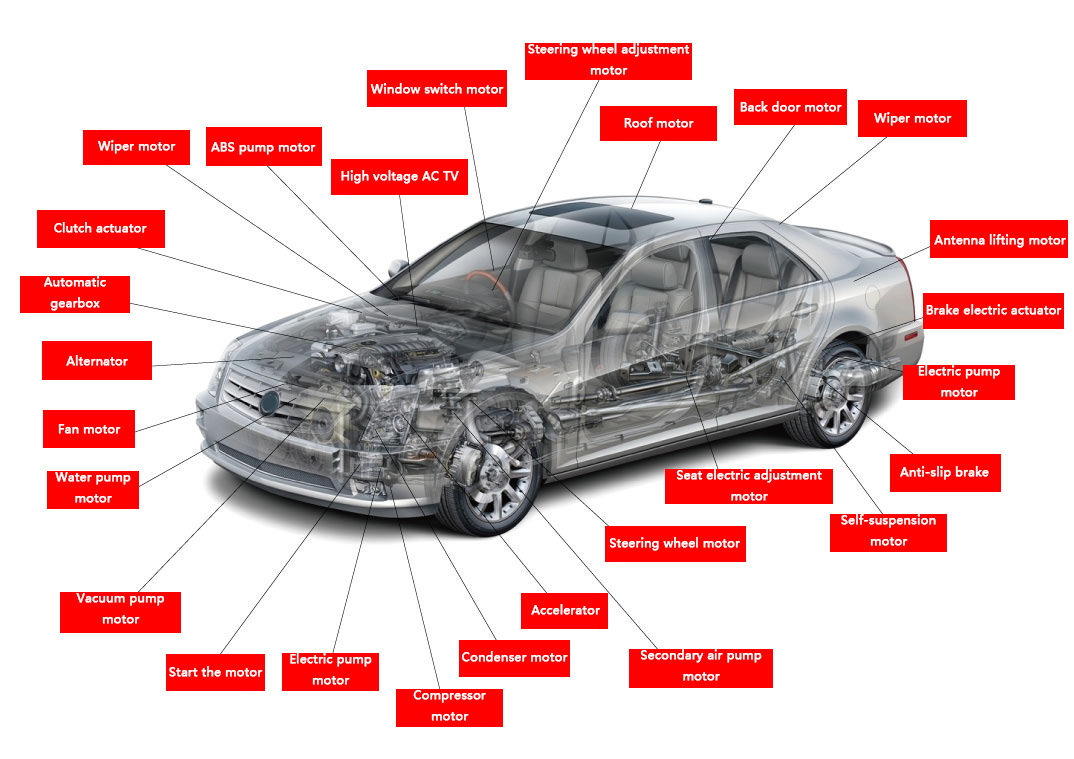 At present, whether it is a new energy vehicle or a traditional fuel vehicle, as many as 40 or more motors are required. Basically there are drive motor, starter motor, generator, wiper motor, water tank fan motor, air conditioner blower motor, generator, electronic steering motor, electronic handbrake motor, headlight follow-up steering motor, rearview mirror automatic retraction motor, sunroof Motors, electric door and window motors, etc.
In the case of such a large demand, traditional manual or semi-automatic production can no longer meet the current market demand and quality requirements for motors. Therefore, investing in a fully automated automotive motor assembly line can not only improve product efficiency and quality, but also save you a lot of labor.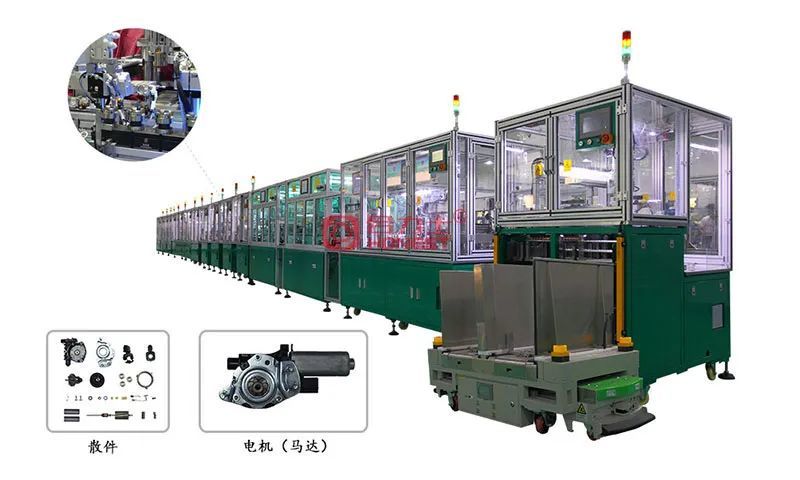 Founded in 2007, Shenzhen HONEST Intelligent Equipments CO., LTD is non-standard intellgence production line and intellgent equipment supplier. Main product contain new energy vehicle drive motor intellgent production line, vehicle E-motor drive system intelligent assembly line, complete set of automatic assembly production equipment for motors and automatic winding equipment for passive components and inductors.
Located in the Honest Industrial Park, it covers an area of 16,000 square meters, and has over 400 employees and more than 130 senior engineers. It also boasts 10000 square meters of modern assembly workshop which is capable to assemble 40 automatic production lines at the same time. At present, we have founded four branches in Chengdu and Dalian and Ning bo and Suzhou.