Products
Customized solutions for motor production lines
16-YEAR MATANLESS CRAFTSMANSHIP
Intelligent
Flexible
Digital
Networked
Vehicle water pump motor stator winding machine
Configured with high precision sensor, visual detection system, etc, it has the inspection of the material existence and the equality inspection after assembly. The motor stator production line contains the data traceability system and it can dock with the customer's MES system with high automation and intelligence. Process : Armature loading, laser marking, stator winding, wire fusing, terminal fusing, terminal welding and the parameter test, etc.
ONLINE CONSULTATION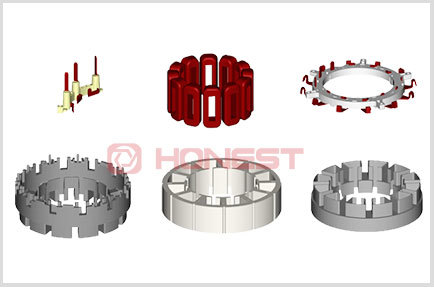 Split-graph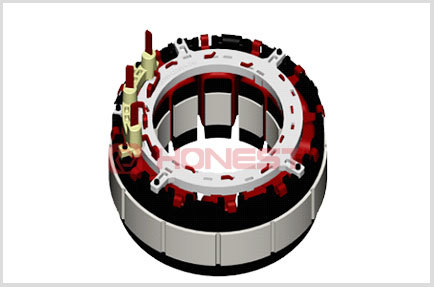 Finished-product-drawing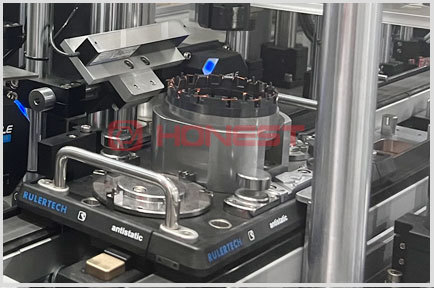 Local graph
01

Configured with modularizatino design and flexible design to make the structure simple and beautiful.

02

All line adopts intelligent camera to replace the manual inspetion.

03

Configured with data traceability system.

04

Production data query can be performed by scanning the code of the product.

05

The equipment is equipped with special safety gratings, safety door locks, etc. for personal safety protection

06

The equipment control system is mainly composed of man-machine interface, programmable controller PLC, industrial computer, etc.
Air pressure

0.45-0.65MPa
Power

All line about 80KW
Full-day time utilization

More than 90%
Physical dimension

16000(L)*3000(W)*1800(H)mm