Products
Customized solutions for motor production lines
16-YEAR MATANLESS CRAFTSMANSHIP
Intelligent
Flexible
Digital
Networked
Automotive fan motor assembly line
High automatic assembly line with good quality, it contains rotor dynamic balance testing, rotor magnetizing, teminal assembly and winding, stator installation, bearing cover assembly, PCBA assembly, back cover pressing, motor performance testing, etc. The automotive fan motor assembly line makes full use of technical methods such as power traceability, visual inspection, depth inspection, upward material identification, mixed material identification, missing packaging identification, positive side identification of material assembly, pressure monitoring, etc. to achieve the effect of fool-proof and error-proof, and the error-proof rate It can reach 100%, and the entire production line is integrated with MES to realize the full traceability of product production process information.
ONLINE CONSULTATION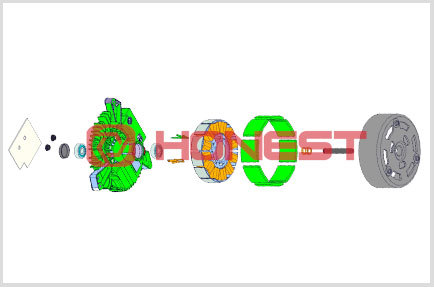 Split-graph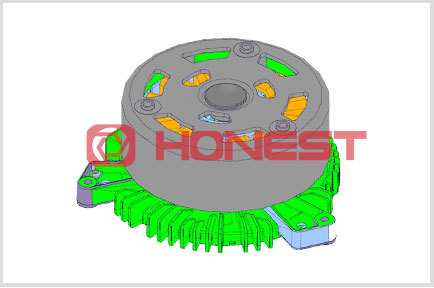 Finished-product-drawing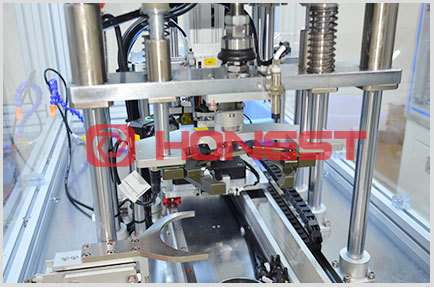 Local graph
01

Configured with high precision sensor, visual testing system,etc

02

The device prompts various wrong operations and bad states in real time

03

The equipment conforms to the ergonomic design, and the operation is simple and easy to use

04

The equipment has the function of door opening and air pressure safety protection

05

The equipment has the function of assembly lack, wrong flow, equality after assmebly inspection

06

The monitor alarm on touch screen when the equipment is abnormal. It is convenient to operate.
Equipment parameters
Compatible product

2 types
Exchange time

No more than 10Min
Pass rate

More than 99.9%
Full-day time utilization

More than 90%
Power

The whole line is about 15KW
Control method

PLC + touch screen
Physical dimension

1000(L)*3100(W)*2000(H)mm