Shenzhen Honest Mechatronic Equipment co., Ltd.
---
Founded in 2007, Honest is China's leading national high-tech enterprise producing industrial electronic equipment and providing IT solutions. Located in the Honest Industrial Park, it covers an area of 10,000 square meters, and has over 200 employees and more than 80 senior engineers, among which 80% boast 8-10 years industrial R&D experience. Holding over 100 national patent certificates, it is equipped with 43 precision CNCs as well as EDM machines, CNC lathes, grinding machines, milling machines and other electromechanical processing equipment. It also boasts 5000 square meters of modern assembly workshop which is capable of 20 automatic production lines at the same time.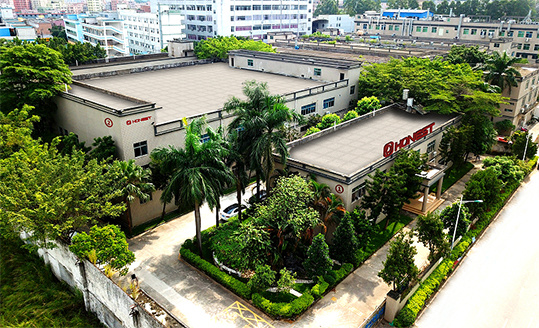 In order to serve customers in the southwest and northeast markets, Chengdu and Dalian branches have been established.
Honest development:
2007: The company was founded
2008: Participate in the international market and cooperate with SANYO
2009: Independently researched and developed four-axis winding machine successfully mass production
2010: Honest develops rapidly, cooperating with Johnson Electric, Mabuchi, Nidec and Lijia
2013: Entered the fully automatic production line market, the first domestic independent research, and development, and the brush motor automatic line was successfully mass-produced
2014: Cooperate with Mabuchi global factories to save more than 800 labors for customers
2016: Entered the brushless motor automation market, and the brushless automatic line was successfully mass-produced
2017: Enter the 3C industry field and cooperate with Foxconn
2018: Chengdu and Dalian branches were established
2019: In order to meet the company's long-term strategic development, the company relocated to the "Honest" independent industrial park in Guanlan, Shenzhen
2020: 5G inductance coil/new energy automobile Hair pin motor R&D