Efficient and Stable Tcore Unibody Inductor Winding Machine
---
Due to the impact of COVID-19 last year, there was a serious shortage of labor in the electronic components industry, and it was not restored until the epidemic was controlled in the second half of the year. The supply of unibody inductor products is in short supply, making the industry urgently need high-yield, highly stable and reliable inductor winding machine to meet market demand.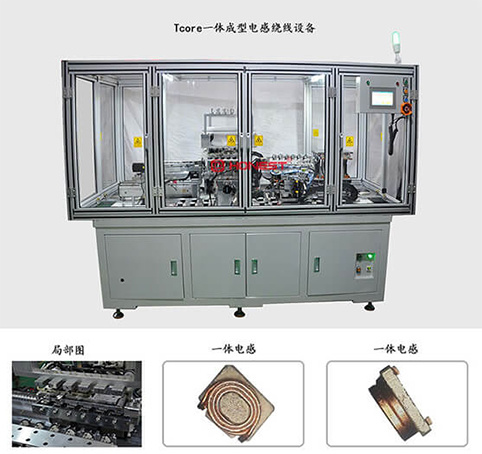 HONEST has independently developed and customized Tcore unibody inductor winding machine to meet market demand. Its servo motor adopts bus control, key parts are independently processed by precision equipment, standard parts are all international top brands, and key parts life management. The output can reach 3000pcs/h, the yield rate can reach more than 99%, and the number of operators is only 0.5. The product can be applied to computers, smart phones, smart wearables, automobiles and other fields. The main process flow of the integrated inductance winding equipment includes magnetic core feeding: magnetic core Tcore vibration plate feeding, 6s/pcs at a time. Winding: flat wire is wound on the magnetic core, the winding method is pair winding, and the hot air is self-adhesive while winding. Arrange the line: hang the line gauge, cut off the excess tail line, and weld and fix it on the magnetic core. Output products: output the products according to customer requirements, etc.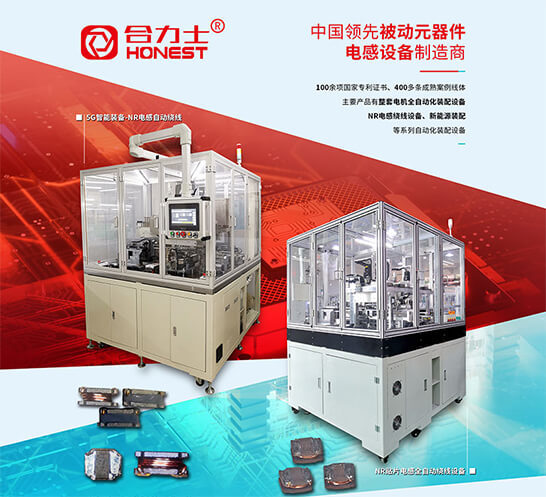 HONEST focuses on the research and development and production of various winding machines. In 2008, the four-axis automatic winding machine independently researched and developed was successfully tested and obtained the domestic winding equipment patent certificate. In the same year, it achieved mass production, breaking the foreign equipment monopoly. HONEST has also successfully developed NR chip inductor winding equipment, stator inner and outer winding machine, double fly fork rotor winding machine, magnetic winding machine and other equipment. HONEST has obtained more than 100 national patent certificates and more than 400 successful cases of complete motor assembly lines in 15 years, helping customers realize intelligent production and unmanned workshops.