HONEST Automation Provides the Best Quality Hairpin Motor Stator Assembly Equipment
---
China-based High-Tech Enterprise HONEST is reckoned as the country's leading producers of industrial electronic equipment and providers of IT solutions across the motor automation products industry.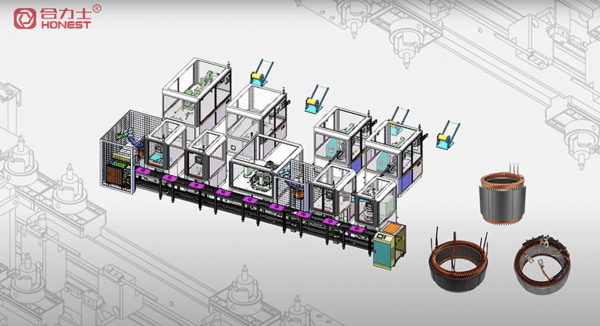 Finding the right hairpin stator winding equipment manufacturer is critical to keeping one's operations cost-efficient. Cheap equipment may feel cool at the start, but they can mean expensive problems down the line. At HONEST Automation, customers get the industry's best, most cost-efficient hairpin stator manufacturing equipment. The hairpin motor stator assembly products sold at HONEST are rated as top-quality and long-lasting.
With over 14 years in the industrial motor automation equipment industry, HONEST manufactures motor production line, stator winder, rotor winding machine, etc. Their products are widely used in automobiles, household appliances, office equipment, new energy vehicles and electric tool industry. The China-based company integrates R&D, production, sales and services, and has rich experience in smart factory and intelligence manufacturing, especially in the micro-motor and 3C industry. Its products are exported to countries and regions in Europe, Asia, North America, South America, and Southeast Asia.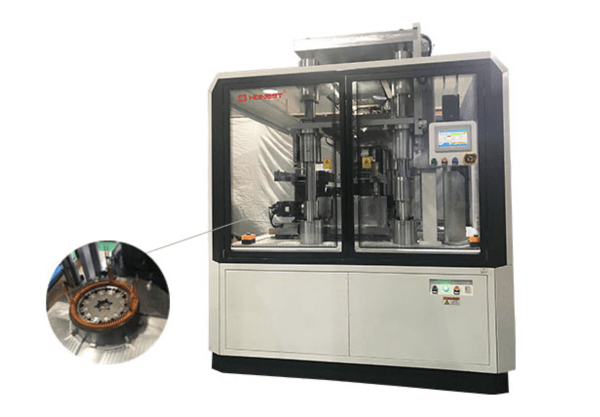 HONEST is committed to the operation philosophies of people-orientation, pragmatism, excellence, integrity, and innovation. It has received IP Management System certification and held over 100 patent certificates up to date. Their signature hairpin motor winding products from HONEST can be ordered from the company's website. Purchases can also be made directly from the company at Honest Industrial Park, China.
For further inquiries, send an email or call the number +86 1892373 2990.
About HONEST
Founded in 2007, Honest is China's leading national high-tech enterprise, producing industrial electronic equipment and providing IT solutions. Located in the Honest Industrial Park, it covers an area of 16,000 square meters and has over 400 employees and over 130 senior engineers, among which 80% boast 8-10 years of industrial R&D experience.
Holding over 100 national patent certificates, it is equipped with 43 precision CNCs and EDM machines, CNC lathes, grinding machines, milling machines, and other electromechanical processing equipment. It also boasts 10000 square meters of a modern assembly workshop which is capable of 40 automatic production lines at the same time.
To learn more about HONEST and their automation equipment product line, please visit https://en.cnhonest.com/.
Media Contact
Company Name: Shenzhen Honest Mechatronic Equipment Co. Ltd.
Contact Person: Winnie Zhang
Email: sales@cnhonest.com
Phone: +8618923732990
Country: China
Website: https://en.cnhonest.com/
Press Release Distributed by ABNewswire.com