BLDC Motor Assembly Line Equipment Manufacturer
---
With the release of national policies and the increase in market demand, BLDC motors will usher in more room for development and gradually integrate into the process of intelligent production.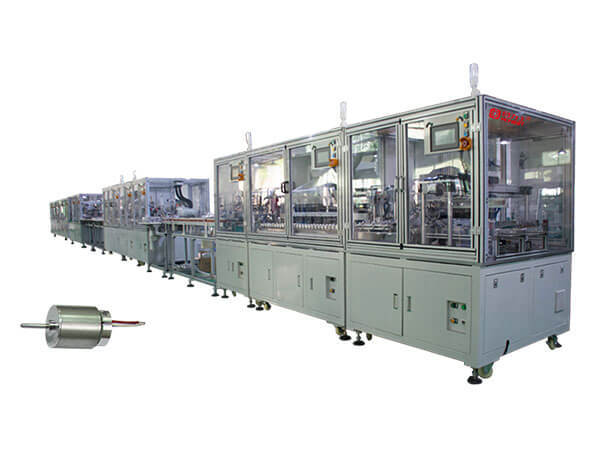 Compared with other motors, BLDC motors have the characteristics of high efficiency, low noise, diversified control, and long life. They have been gradually used in new energy vehicles, high-end home appliances, power tools, and office supplies, and are widely recognized by the market. The demand for brushless DC motors has increased, and traditional production methods cannot meet the needs of the market. Many motor manufacturers invest in fully automatic motor assembly line to save labor while improving production efficiency and quality.
The equipment efficiency of the BLDC motor production line developed by Honest Automation is 5s per PCS. Compared with the customer's original production line, it saves 32 labor and increases production efficiency by 3 to 4 times. Its yield rate reaches 99%. The components of the equipment are all high-end mainstream brands, with the advantages of guaranteed quality and high durability. The BLDC motor assembly equipment process includes the installation of the circuit board, pressing the shaft, gluing and drying of the base section. The rotor section includes gluing, pressing the shell, installing magnets, and finalizing shaft. The stator segment includes stator outer winding, soldering, and full circle. The assembly section includes assembly equipment for loading, assembling, gluing, drying, testing and accessory gearbox.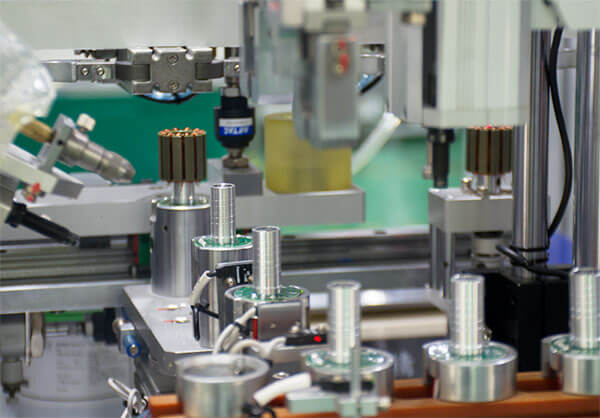 Honest Automation focuses on the R&D and customized production of the brushless motor assembly line and is a leading industrial automation equipment solution provider in China. The industrial park covers an area of 16,000 square meters, has more than 400 employees, 130 middle and senior engineers, and a modern assembly workshop of 10,000 square meters, which can assemble 40 fully automatic lines at the same time. More than 1,000 cases of mature equipment have been obtained and 100 patent certificates have been obtained.