Have the Courage to Innovate and Create Greater Glories
---
HONEST always encouraged company employees to innovate on the current technology, we will give generous rewards to colleagues who successfully innovate. A short time ago, two colleagues in the technology research and development department successfully designed an "automatic gas path design tool". This technology saves two hours of time on a machine compared to the original gas path design, so an automatic production line of the 10 machines on the site can save 20 hours. This design technique not only saves engineers a lot of time, but also simplifies tedious procedures, and new colleague can quickly learn gas path design techniques as well.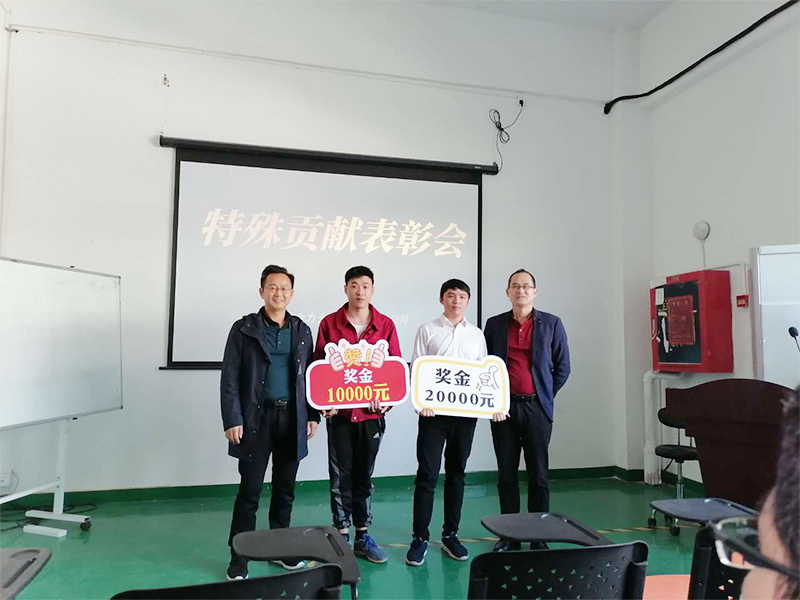 Besides, these two colleagues set a good example and encouraged colleagues with good ideas to bravely innovate. After the decision of our company's management department, Huabao Wan was awarded 20000RMB, Zhixing Jin was awarded 10000RMB, and the salary will be increased by 2000RMB/month.
Innovation is the driving force for the company's continuous development and progress. HONEST is very supportive of outstanding talents who can innovate in technology in the face of difficulties. We hope that more colleagues like this will stand on the stage to get awards in the future.