Brush Motor Equipment
---
Generally, the automation equipment of DC brush motor has the following completion processes:

1. Small cap section:assemble bearing, brush, carbon crystal, solder and other components of rubber cover;
2. Large cover (magnetic bottom) section: assemble stator magnet, sling bow, glue coating, drying, bearing, magnetizing, etc.
3. Rotor section:assemble Insulator, commutator and gasket, wind, touch weld, bead set, turn, inspect, etc.
4. Motor section:assemble rubber cover, rotor, gasket, stator and motor.
5.Parts Section: assemble parts and test, such as magnetic ring, worm, gear, gear box, etc.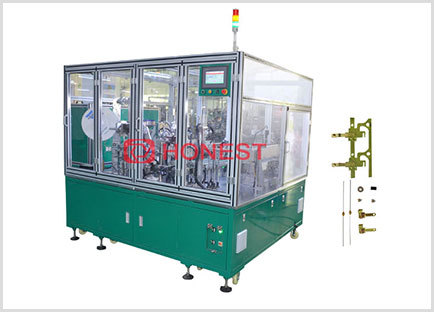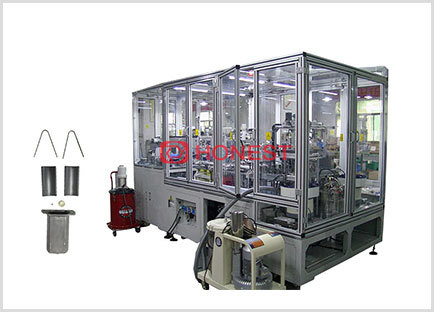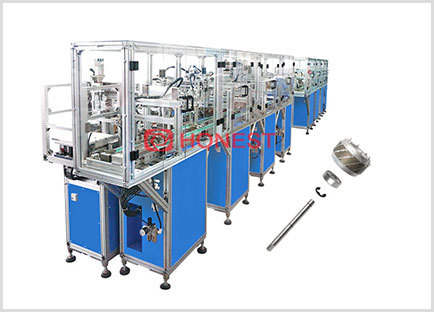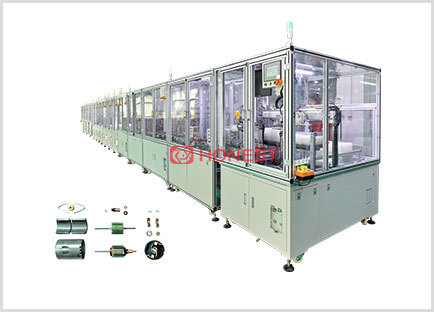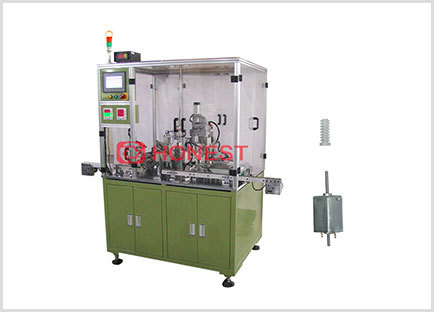 Honest has been working in the micro-motor industry for 13 years. All the above processes have mature solutions.Testing equipment can be provided according to customer process flow.The products are widely used in the fields of auto parts, household appliances, office automation, power tools, medical treatment and electric toys.We have been serving Wanbaozhi, Nedco, Dechang, Lijia, Hengshui, Midea, Ai Longwei, Weijin, Toshiba, Fei Long and other famous enterprises for a long time.